880 Pineapples for a New Kirstie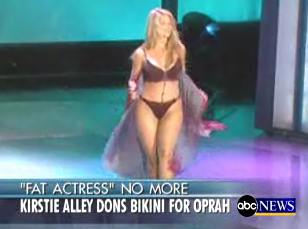 Kirstie Alley: what. is. up?
Ser'sly...
a velvet bikini on Oprah
? (You can view the vid there, too.)
She's 55. She just lost, like, 4 jajillion pounds.
Kirstie, I don't even honestly like you all that much on a general level, but daaaaaaamn girl... you, like, GO.
So, in the post below (see below), I requested input for a wine bar with a fireplace and some accompanying friends to come play with
Jenny
and I.
AHEM.
Un-naploblopomomono yourselves and join in!