50 Crabapples for So-Not-a-Bake-Sale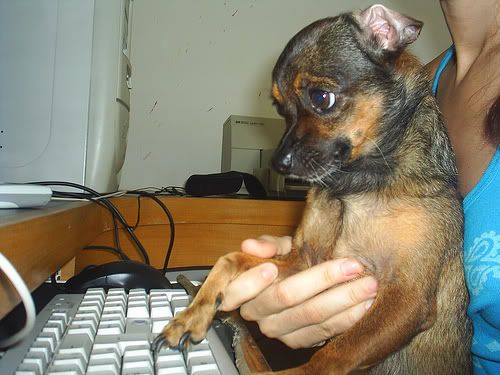 I have a bone to pick.
"With crying babies?" you ask.
No.
But almost kinda close.
With Bake Sales.
Or, at least, with the Bake Sale I ended up at today.
I voted at an elementary school today on my lunchbreak. Because I was trading foodage with voteage, when I saw the glitter and puff paint "Bake Sale Today" sign, I followed it. I thought, "yayaaa, I will get a homemade cupcake with sprinkles and green frosting and sugary doo-dads. Maybe there will even be a frosting-outlined picture of a cat or a bell or something on it"
YO BITCH:
WRONG.
Instead, on the table, I see:
1. "Brownie Bites" brand brownie bites
2. Little baggies of Chex Mix
3. Single-serve packages of Chewy Chips Ahoy (which..fine...are very good, but...)
4. Juice Boxes
5. A tray of individually-packaged PB Cups.
What the fuck?
I mean, whatever, I know "people are busy" and crap, but then don't call it a fricking Bake Sale. Call it what it is: a wicked shitty convenience store in a smelly elementary school lobby.
Moooooo.
[So, what's up with the pic? Well, I was searching for "cookie" on Creative Commons, and instead found this Cookie. Thanks go to
Jose Oliveira
.
Also... Brit, nice call with the filing for divorce thing. Long overdue.]