63 Gimme-Gimme Pineapples.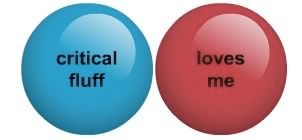 Have a thang for customization?
Well, luckily, the consumer-generated world is at your grabby ol' fingertips.
Here are some goodies for your i-want-what-i-want-when-i-want-it enjoyment:
Adjustable Hot Sauce
.
Soda with Push-Button Flavors
and, last but not least...
DYI M&Ms
.
The next wedding present I buy will be a cute silver box of pastel M&Ms that says something memorably snarky.
Any suggestions other than "Hmm"/"That Sucks" in pale gray and pink?
Maybe "This is Not"/"A Toaster" in baby blue and white?
I'll keep thinking.
UPDATE: How about "Remember When"/"You Used To Sleep Around" in all green?
Probably too long.